Community Driven Dentistry
At Ilderton Family Dental, our top priority is your smile and comfort. Our team of dentists, hygienists and dental assistants are dedicated and trained to offer personalized, gentle care.
Our countless investments into education and dental technology ensures that your dental needs will be met with skill and knowledge. With modern Digital X-Rays and CEREC® CAD/CAM single-visit crowns allow care that's faster, and more efficient than ever.
Come visit Ilderton Family Dental and brighten up your smile today!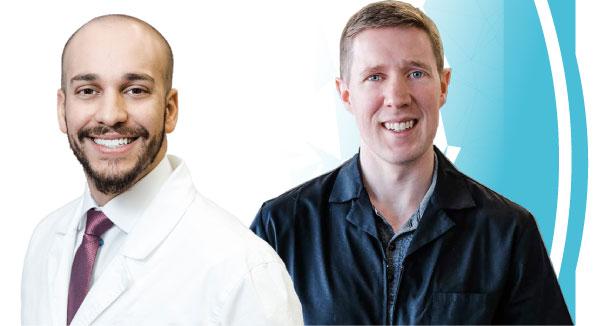 General
Regular dental visits are important to minimize oral health problems. Ilderton Family Dental can take care of your exams, regular cleanings and other routine dental needs. Cosmetic
Say hello to summer with Ilderton Family Dental Cosmetic Treatments. With options ranging from Zoom Teeth Whitening, to Invisalign, and Veneers. We can make your smile bright and beautiful. Restorative
At Ilderton Family Dental we can repair your damaged or missing teeth with restorative dentistry. Improve your overall oral health and restore your self-confidence with restorative dentistry.
At Ilderton Family Dental, we are committed to providing high quality comprehensive patient focused dentistry in a comfortable and caring environment. Our motivated team of professionals are dedicated to building trusting relationships. Our constant pursuit of excellence enables patients to make educated decisions regarding their oral health.
We pride ourselves on our quality of work and patient focused care is instrumental to our success as a dental organization.
Went for my first visit yesterday as my previous dentist has retired. My co workers highly recommended this clinic. The staff was very friendly and helpful. It was the best cleaning I have gotten, so thorough. I will definitely keep coming.
Such a caring and professional team of people! I had a fear of the Dentist that kept me from going for years! But upon the recommendation of a friend I came to this clinic and I couldn't be happier! I would highly recommend them to anyone!
When I moved to Ilderton I was looking for a new dentist and Dove Dental Ilderton was everything I was looking for an more. They are knowledgeable, friendly and always go above and beyond!
These guys are by far the best dentist my family and I have ever gone too! They are like a small family and so personable that it makes you feel welcome as soon as you walk threw the doors. Have recommended and will continue to do so to many more people to come.
First time at this nicely decorated office ; the staff were welcoming. I was treated in a timely fashion by both Jenny, the dental hygenist and Dr. Jon Sanderson, my dentist. Any treatments were well explained. I felt confident in their care.
Awesome experience at the dentist. Very professional, friendly and knowledgeable service. Online billing, which means you don't pay upfront. Would highly recommend.