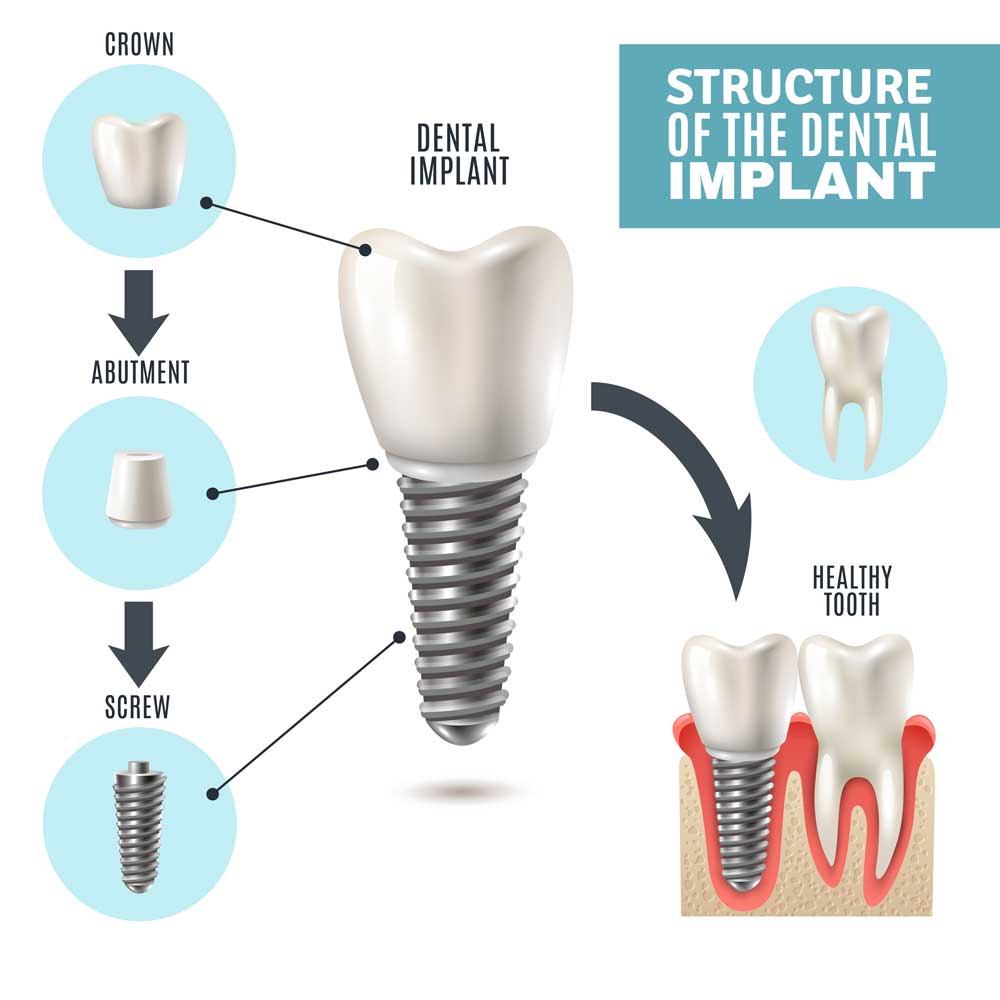 Dental implants are a transformative solution for those seeking to restore both the aesthetics and functionality of their smile. At Ilderton Dental Care, we offer cutting-edge dental implant treatments to help you regain your self-assurance and the ability to enjoy life to the fullest.
Designed to mimic the natural structure of teeth, dental implants consist of titanium posts that are surgically placed into the jawbone. These posts serve as sturdy foundations for custom-crafted replacement teeth, which can be crowns, bridges, or even full dentures. The result is a seamless integration that looks, feels, and functions just like your original teeth.
Beyond aesthetic benefits, dental implants play a crucial role in maintaining oral health. The implants stimulate the jawbone, preventing bone loss that can occur when teeth are missing. This ensures the structural integrity of your face and prevents the sunken appearance that can result from bone deterioration.
Our experienced team at Ilderton Dental Care takes a personalized approach to dental implant treatments. We work closely with you to develop a treatment plan tailored to your unique needs and goals, ensuring a comfortable and successful procedure.
If you're ready to regain the confidence to eat, speak, and smile without hesitation, consider the transformative power of dental implants. Contact us today to schedule a consultation and explore how dental implants can provide you with a permanent solution that truly restores your quality of life.
Call Ilderton Dental Care today to schedule a complementary Implant Consultation.