If one or more of your teeth are missing, Ilderton Family Dental has many solutions to replace them. An alternative to bridges or dentures may be dental implants. Implants are used to replace missing roots and support artificial replacement crowns. They are comfortable, long lasting and look and function like your natural teeth. In addition, a dental implant replaces a single missing tooth without sacrificing the health of the adjacent teeth.
We also provide implant-supported dentures and implant supported bridge services.
Call Ilderton Family Dental today to schedule a complementary Implant Consultation.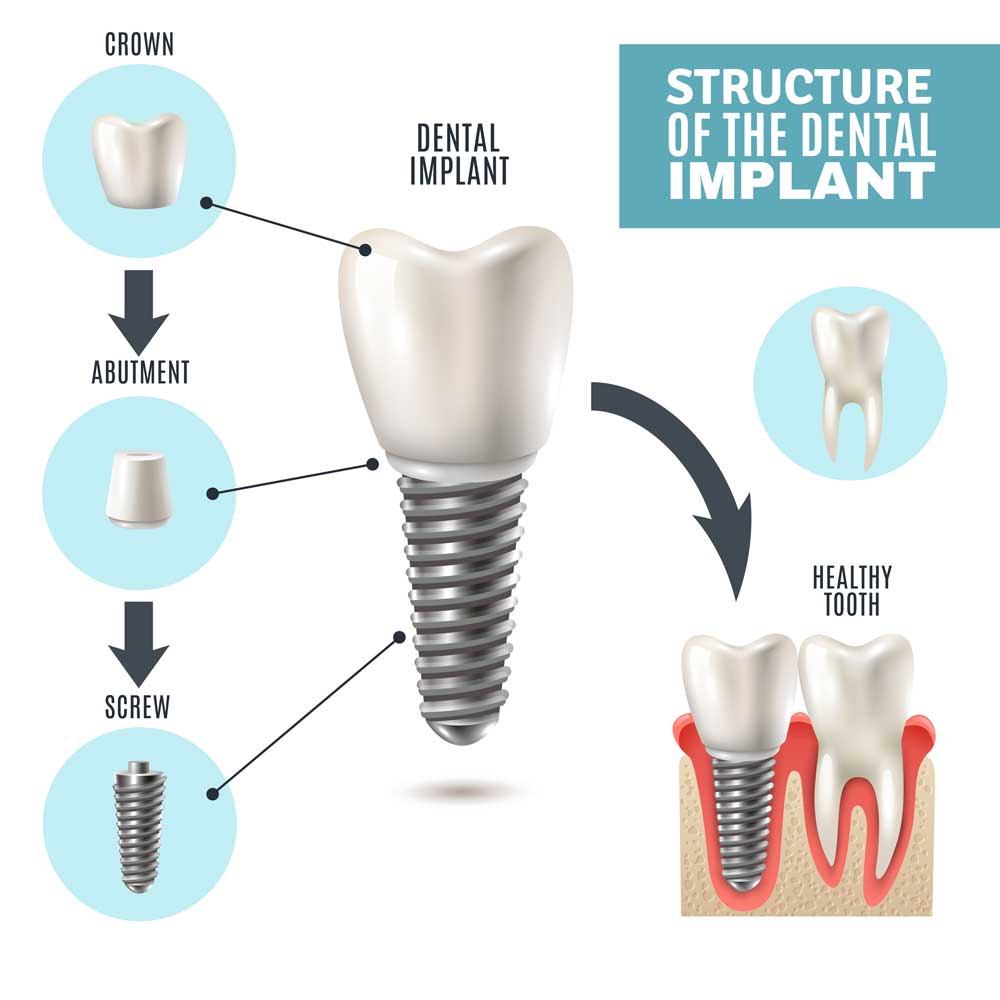 Book an appointment with us today!